Free pilates workout #5 – Circuits
Jo loves to get creative with her choreography.
You'll find plenty of themed workouts inside her members' club. More on that below.
Cardio is such an important part of any exercise programme and Jo introduces a cardio class from time to time inside the Club. This workout is a circuits class. She spends the first few minutes explaining the various moves.
You can skip to 5'33 to get straight to the action!
Workout type: Full body cardio workout
Suitable for: Intermediate
Duration: 37'01"
"I now look forward to exercise."
This is a phrase we here a lot at Tuffrey HQ. We get 100's of emails every month saying thank you and saying how much members enjoy Jo's workouts. They enjoy them for all kinds of reasons – but mainly for Jo's teaching ability and her ability to choreograph engaging, interesting and varied workouts!
Jo spends most of her waking hours trying to figure out new 'special moves' … new moves and exercise routines which will challenge the body and "keep it guessing" – you'll hear her say that a lot!
She does this because it keeps people engaged with fitness. It's easy to embark on something new – join a gym or a club and then within a few weeks, the habit you were hoping to start, fails at the first hurdle.
It actually takes around 70 days to form a habit. You can speed this up by creating the right environment for yourself. This is exactly what Jo does – she makes exercise fun, engaging and different.
Interested in finding out how to stay motivated to exercise? click the link for 8 brilliant tips.
We have lots of themed workouts inside the club
If you're like most people, motivation to exercise regularly is really hard! It's much less hard if you look forward to exercising. Jo's themed workouts will help you to do just that.
Take a look at the screenshot below. At the time of writing – we've  24 different themed workouts available at the click of a category button on the members' index page.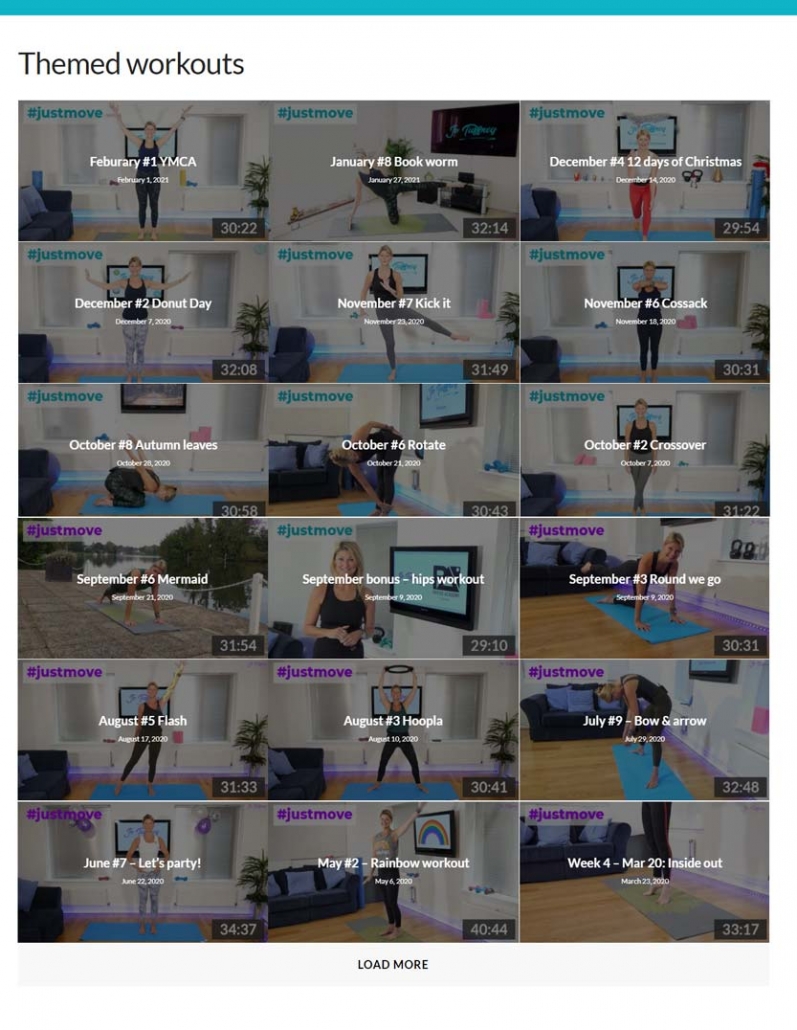 Curious? Here's some themed workout examples
Book worm – here Jo uses a book at part of the routine! (Yes, really)
YMCA – yep – you guessed it – she made up a routine on the spot, using the letters Y,M,C,A – it's quite brilliant.
The 12 days of Christmas was a lot of fun (and will leave you in hysterics).
Mermaid uses a mermaid tail analogy and is all about 'turn out' – working the inner thighs
Flash uses a diagonal theme to work the whole body.
Bow and Arrow really gets the upper body working.
You get the picture!
---
You're so personable and you explain things so clearly and I love that you keep changing it! I can already see the tone coming back to my body! I don't want to stop now I've started again. I especially love the classes with the equipment.
Thank you so much and I look forward to your March programme and beyond! Keep doing what you're doing!
– Clare
---
Looking to join up?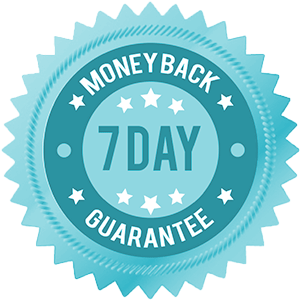 We'd love to have you as part of the workout 'family'.
Our members really are amazing.
Cancel any time, from inside your account – and you won't be charged again. 
https://jotuffrey.com/wp-content/uploads/Free-pilates-workouts-circuits.jpg
270
569
[email protected]
https://jotuffrey.com/wp-content/uploads/jo-tuffrey-site-logo.png
[email protected]
2021-07-08 10:03:53
2021-09-09 07:26:57
Free pilates workout #5 – Circuits