Small business spotlight – Michael Wallner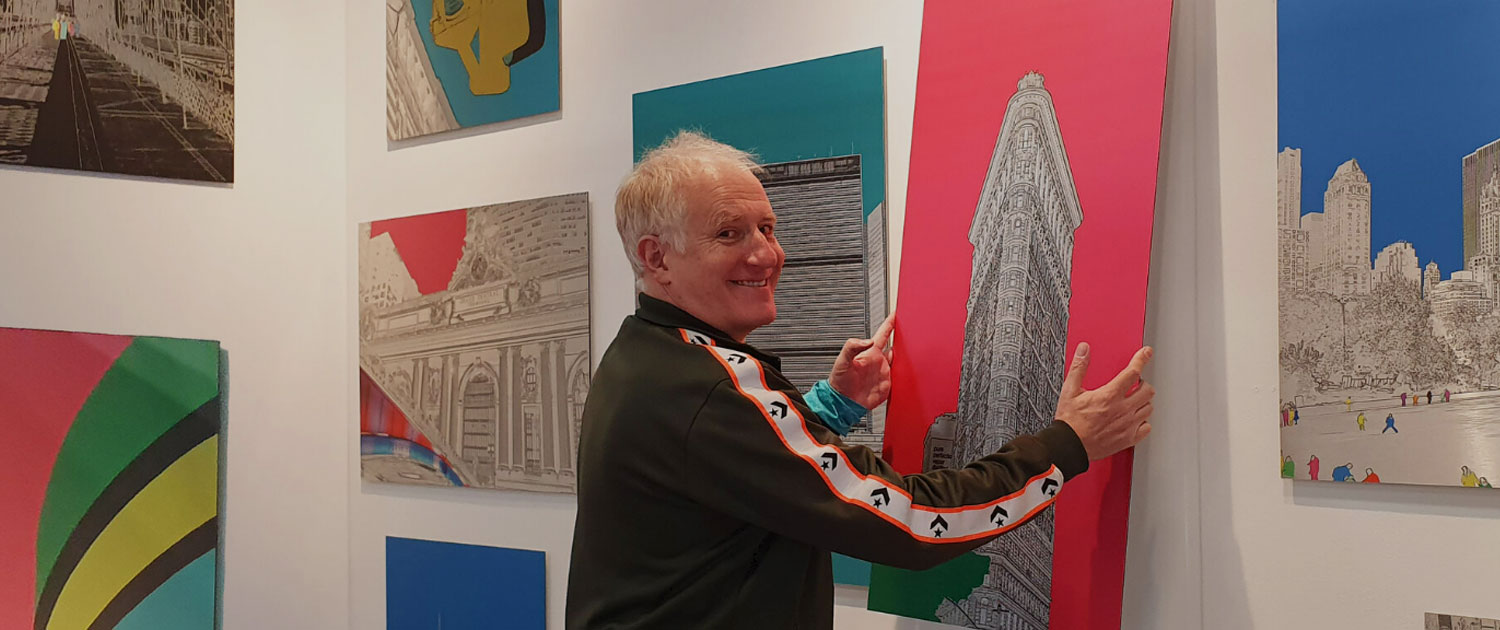 As you know I always love to champion small businesses and I love different forms of art so this month I've chosen to spotlight Michael Wallner.
I love his focus on London architecture and my beloved River Thames.
I'll hand this over to Michael …
______
I LOVE the city, I love architecture, I love colour, and I love being an artist – the perfect way to combine my passions.
I create art inspired by the city using unusual materials including aluminium, reclaimed wood, copper, vintage windows, and magnets, as well as neon and light installations.
'Go With The Flow', my most ambitious artwork is made of pewter and features a real-flowing river Thames. And if you watch closely, you might just see a whale and a shopping trolley float past.
My latest collection celebrates the beauty of the city through the shapes and colours that define its character. London, New York, Los Angeles, Chicago, Hong Kong, Paris, Singapore, Miami, and Dubai all feature in my portfolio.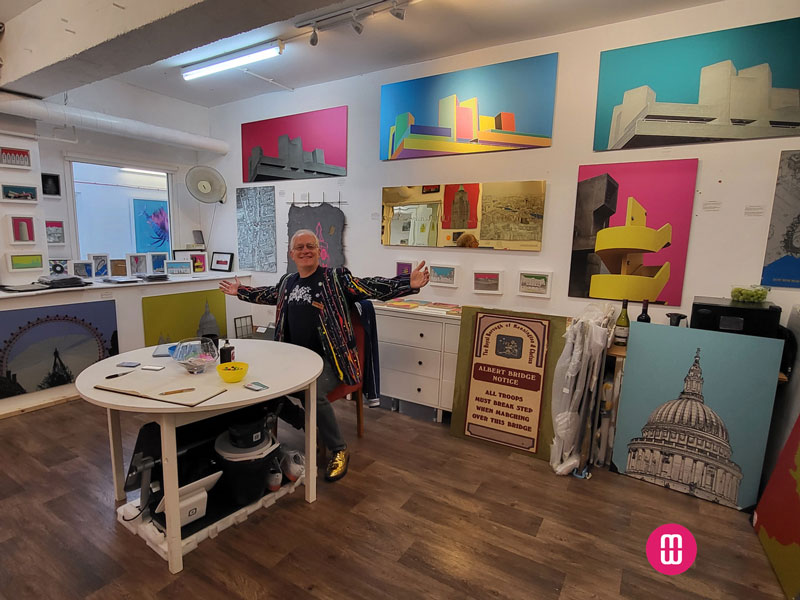 The Creating
My art is created by digitally manipulating and painstakingly colouring my own photographs to and printing them on whatever material I can find. I'm constantly on the lookout for the most unusual views and angles for my work. Much of my art is created from aerial photographs, taken while hanging out of helicopters with the doors off.
Becoming an artist: how a hot chocolate changed my life
I switched careers completely at in my mid-forties, having spent more than twenty years in the media industry working on entertainment programs, talk shows, documentaries, animations, and a children's novel.
But creating original and innovative art was always my true calling. My passion for pictures began when my Dad gave me my first camera as a young boy and the love of all things visual has stayed with me ever since.

Then a hot chocolate changed my life. A few years ago I found a leaflet in Konnigans restaurant in South London. The leaflet advertised an art show at Wimbledon Art Studios – a creative community of more than 250 artists nearby.
I was blown away by the quality of the art and the warmth of the artists I met that day. When I got back home I sat down with a cuppa and mulled things over. If I was going to be a proper artist I needed to be part of this creative family. At that moment my Dad skyped me, like a guardian angel! He gave me that final dose of confidence to 'go for it'. A month later I moved into my own studio – and that was ten years ago!
It's never too late
My story shows that anything is possible – it's never too late to follow your dream. I've never regretted it and I love being part of such a creative and diverse world.
Exhibitions: I usually take part in ten shows a year. In 2021, five fellow artists and I opened ARRTI Gallery, converting an empty shop into a sparkling new gallery in a shopping centre. Which attracted more than 18,000 in 9 months.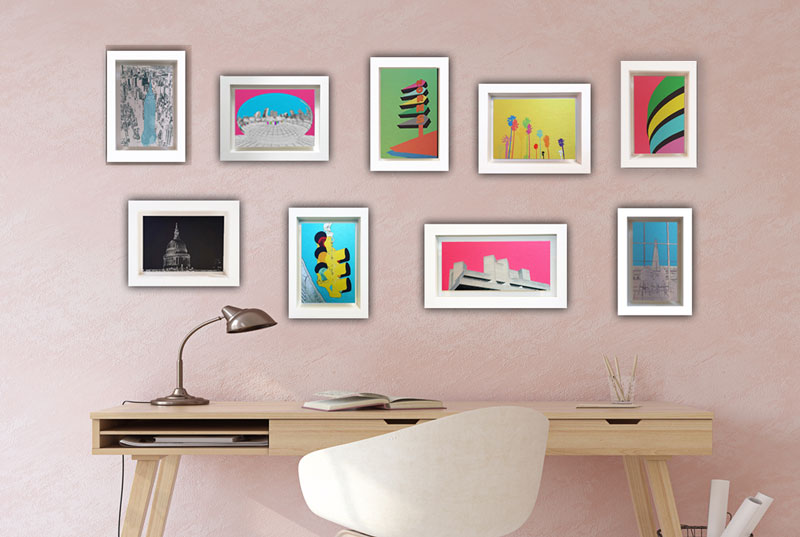 This year I'll be exhibiting at The Affordable Art Fair with Degree Art in Hampstead and Battersea, and The Other Art Fair in London, Los Angeles, New York, and Chicago. Our next studio show at Wimbledon art Studios will be May 11-14th.
You can sign up for news, complimentary tickets, and 10% off my art at www.michaelwallnerart.com or follow me on Instagram @michaelwallner_art.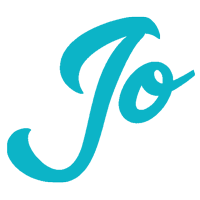 xx
https://jotuffrey.com/wp-content/uploads/Michael-Wallner-artist.jpg
630
1500
[email protected]
https://jotuffrey.com/wp-content/uploads/JT-LOGO-BLUE.png
[email protected]
2023-03-01 11:46:37
2023-03-01 11:46:37
Small business spotlight – Michael Wallner