Book review of the month – The Four Winds by Kristin Hannah

Hi! I'm Helen Gambarota and I am delighted to be joining Jo's Weekly Workout Family to share my love of books with you. I'm a stay at home mum of 8 year old twins. Last year we completed our family when we welcomed our puppy, Roddy, into our home and hearts.
Pre-kids I had a varied career working in banking, legal and magazines before finally ending up as a Celebrity Manager for an animal rescue charity.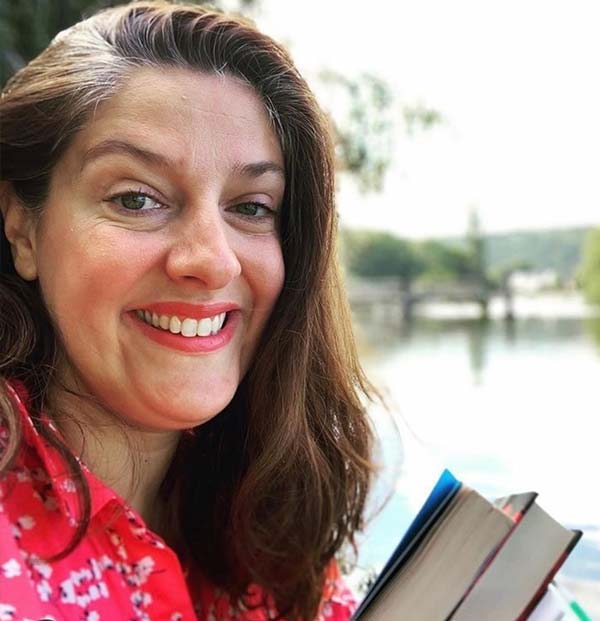 I am a total book nerd. An avid reader and a compulsive book buyer, although I do need to slow down on the book buying as there are piles of books all around the house. I started reviewing books on Instagram as @BestBookFoward almost 4 years ago and I love chatting about books and sharing my passion for reading.
Each month I'll be bringing you my recommendation of a must-read book. I read a variety of genres so it could be anything from fiction, non-fiction, romance, historical fiction or a thriller and I really hope that you'll enjoy each of them as much as I do.
If you'd like more book inspiration you can find my reviews on my Instagram account which is @BestBookForward, on Facebook or on my website bestbookforward.org
The Four Winds by Kristin Hannah
My first book recommendation for you is The Four Winds by Kristin Hannah, which is out now in hard back. Let me tell you a bit about the story, don't worry I never drop spoilers.
The story is set in 1930s Texas, at the time of the Great Depression and the beginning of the Dust Bowl era. It is about a woman named Elsa who is struggling to keep herself and family alive on their farm as they are in the midst of the worst drought in their history.
Elsa is forced to make the impossible decision as to whether she will stay and fight for the land she loves or take her children on a difficult and dangerous journey to California where she hopes she will find a better life. She packs her things and sets off with her children, not knowing if she'll see her family again and not knowing what lies ahead of them.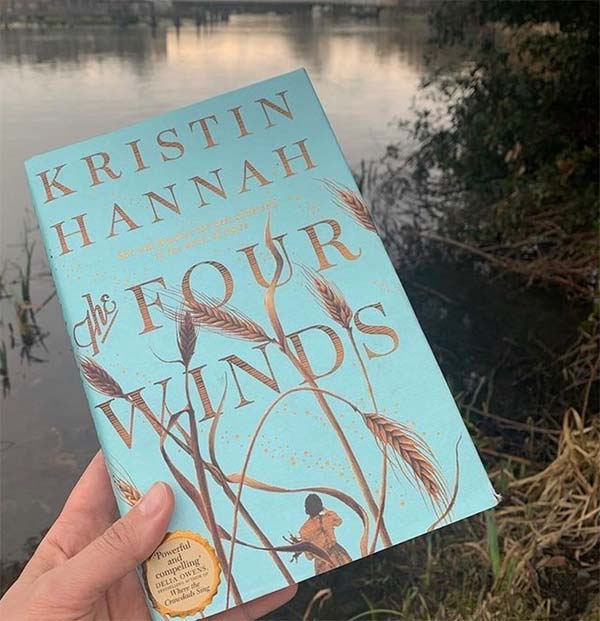 This is a really powerful, compelling and emotional read. At the time I read this, Texas were struggling through snow storms and Texans were again without heating and water so it felt like a timely reminder that we need to act now to save our planet.
It is story about love, sacrifice and discovering the best of ourselves at the worst of times.
Kristin started writing this book three years ago, and at that time she could have had no idea that in 2020 the world would be battling the Coronavirus pandemic. She writes:
"Never in my wildest dreams did I imagine that the Great Depression would become so relevant in our modern lives, that I would see so many people out of work, in need and frightened for the future."
History shows us how strong and resilient we are and that in the darkest of times there is always hope and kindness, which you will see shine through in The Four Winds.
I really hope you'll enjoy reading The Four Winds as much as I did. I'll be back next month with another recommendation for you.
___________
You can buy your copy from Amazon here, or from all good bookshops.
https://jotuffrey.com/wp-content/uploads/The-four-winds-Kristin-Hannah.jpg
630
1500
[email protected]
https://jotuffrey.com/wp-content/uploads/jo-tuffrey-site-logo.png
[email protected]
2021-04-20 15:44:18
2021-04-30 15:35:14
Book review of the month – The Four Winds by Kristin Hannah