Hi! I'm Helen Gambarota and I am delighted to be back with Jo's Weekly Workout Family to share my love of books with you.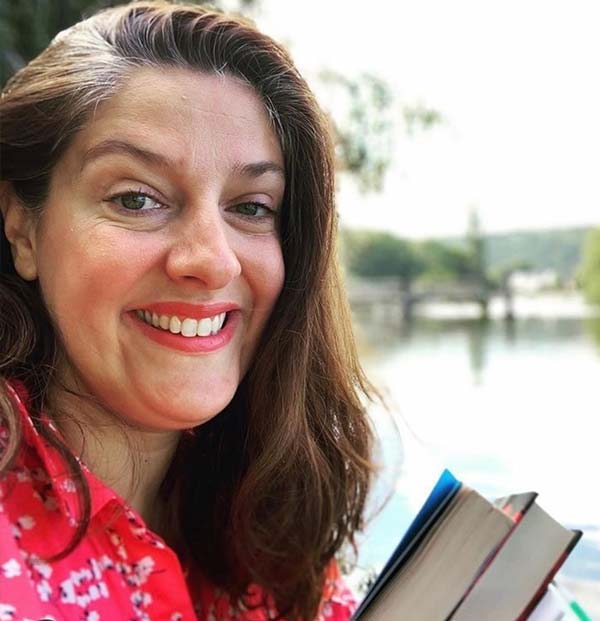 I am a total book nerd and an avid reader and a compulsive book buyer, although I do need to slow down on the book buying as there are piles of books all around the house. I started reviewing books on Instagram as @BestBookFoward almost 5 years ago and I love chatting about books and sharing my passion for reading.
Each month I bring you my recommendation of a must-read book. I read a variety of genres so it could be anything from fiction, non-fiction, romance, historical fiction or a thriller and I really hope that you'll enjoy each of them as much as I do.
If you'd like more book inspiration you can find my reviews on my Instagram account which is @BestBookForward, on Facebook or on my website bestbookforward.org
_____________
Last month I recommended a brilliant yet quite difficult read for you and I hope you loved it as much as I did. When planning for my June read I wanted to bright you something lighter and really quite wonderful so the obvious choice had to be The Other Side of Mrs Wood by Lucy Barker.
The Other Side of Mrs Wood is a historical comedy about London's most celebrated Medium, who you will absolutely love. When Mrs Wood hears the horrifying sound of a yawn one night at her Séance she knows it is time to shakes things up.
Enter Miss Finch, Mrs Wood's first student but is she as innocent as she seems or has Mrs Wood just invited trouble in?
I love this book so much, it was one of the reads that had me sneaking off to read just one more page as it is so wonderfully told.
Ultimately it is about two Victorian women doing their utmost to maintain their independence, while navigating their way through complexities of female friendships and rivalries.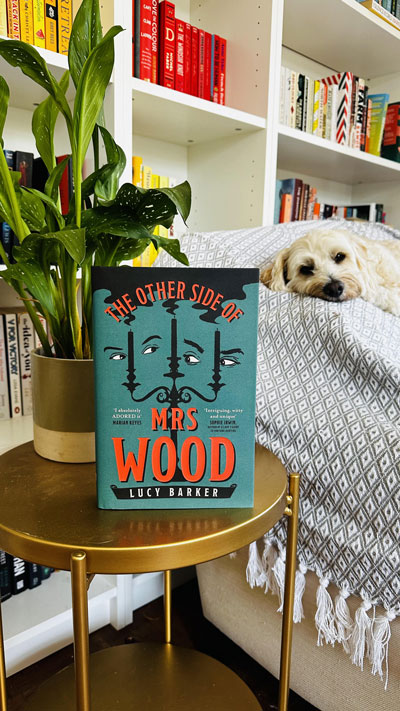 This week I was lucky enough to go along to the publication party for Mrs Wood and I went along to a Victorian Séance, which was quite an experience.
Afterwards Lucy talked about her book and her inspiration behind it. It was clear to see how passionate and interested she is in the subject, I could have listened to her talk about it all night. On the way home, I thought that it is a combination of Lucy's research and passion coupled with her incredible storytelling that has made this book so special.
When I read it earlier this year I remember thinking that I could feel how much she enjoyed writing it as it was so fun to read.
Lucy Barker has managed to create a wonderfully atmospheric read, that is fun and witty. One of my favourite things about this book is that she has a wonderful way of allowing her characters to be mischievous. There are some really funny scenes.
The Other Side of Mrs Wood kept guessing throughout and found it to be a thoroughly entertaining and fun read, one that I would happily pick up again. I really hope that you will enjoy it as much as I did and I hope that you will love these characters, as they really are quite special.
You can support Helen, by buying the book from this link.
See you next month.
https://jotuffrey.com/wp-content/uploads/Other-side-of-Mrs-Wood.jpg
630
1500
[email protected]
https://jotuffrey.com/wp-content/uploads/JT-LOGO-BLUE.png
[email protected]
2023-06-26 07:22:40
2023-06-26 07:25:25
Book review of the month – The Other Side of Mrs Wood by Lucy Barker