Small business spotlight – Nostara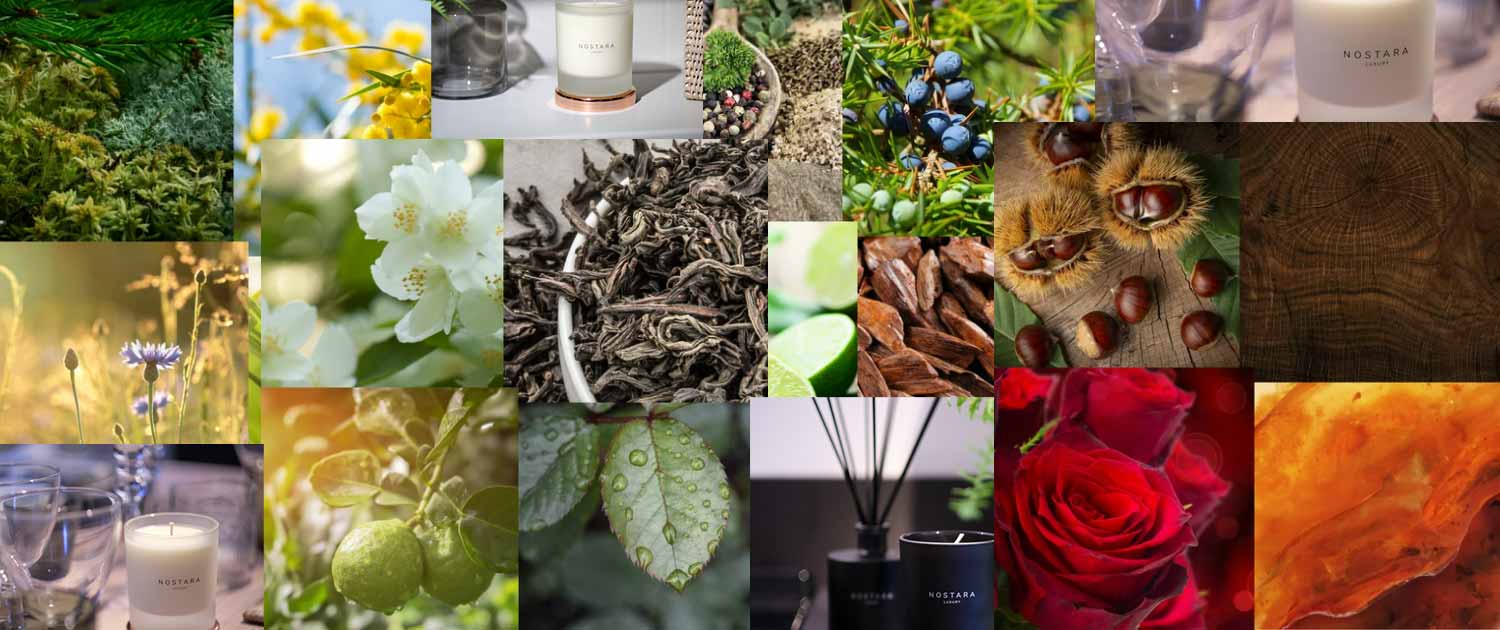 Every now and then I aim to showcase a business I really love and believe in – it's great to champion the smaller business.
So I wanted to introduce a fabulous lady called Nikki Holt and her candle business – Nostara.
These candles are my "go to," as not only do they all smell divine but they burn really well!  Nikki actually showed me how to burn a candle to make it effective and last!
Over to Nikki …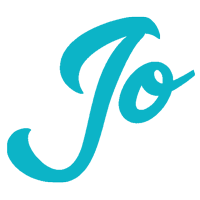 xx
Introducing Nostara
I first met Jo at Axe Vale Craft Fair in 2018, since then she has been an avid supporter of Nostara.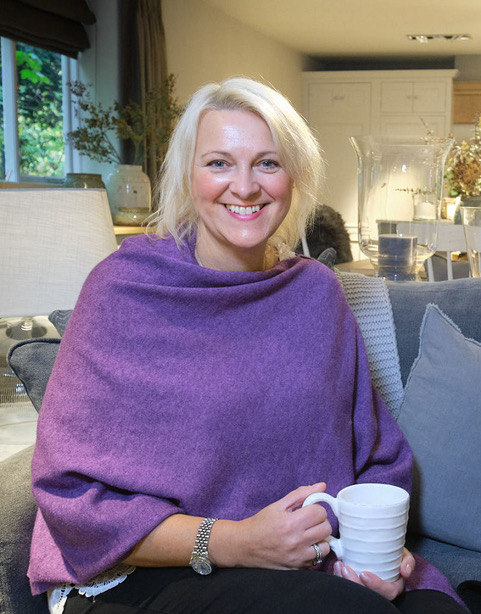 She has asked me to write a few words to tell you all about my journey from stay at home mum to founder of Nostara…
After many happy years as a primary school teacher and a stay-at-home mum, it was time to start a new chapter in my life. My love of fragrance drew me to creating my own range of luxury home fragrances and with the support of my family and friends and in 2017 the Nostara brand was born.
Finding the perfect name for my business was very tricky – I had lots of great, and not so great ideas, but I finally settled on 'Nostara'!
It is derived from a combination of my first initial and 'Ostara' the Goddess of Spring, chosen for its meaning of new beginnings – the perfect metaphor for my new business.
Why did you start the business?
My aim was to bring a sense of luxury to the everyday and launch a collection that was aspirational but accessible – something that I would want to buy for my own home.
Focusing on ethical, sustainable, and local production was really important to me. I wanted to keep everything sourced in the UK and I am pleased to say I was able to achieve this.
I was thrilled to be awarded a Great British Brand in 2020 and 2021 – something I can truly say I am proud of.
About Nostara's candles & diffusers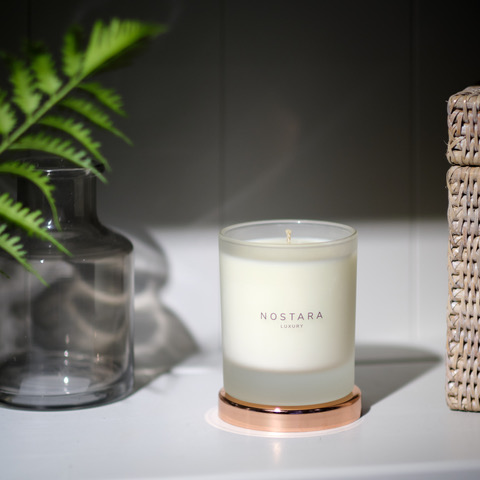 Nostara's candles are hand poured in small batches in the South West – one of my fabulous suppliers and an expert in pouring candles!
I use 100% natural sustainable soy wax and scents which have been created using premium quality essential oils with distinguishable top, heart, and base notes. The candles feature 100% cotton wicks and will burn for approximately 40 hours with an exceptional scent throw, providing a clean, even, long lasting burn to your home, office, or wedding.
Nostara reed diffusers, also hand poured in Devon, are made from Augeo, which is an innovative and eco-friendly new base, derived from soya renewable resources. It is non-toxic, low in carbon footprint and low in odour, giving it a superior performance.
The reed diffusers are the perfect way to effortlessly add long-lasting fragrance, whether you want a signature scent or to create a particular ambience.
My collection is available in eight fragrances, all personal to me: Bergamot & Black Tea, Lime & Juniper, Linen & White Gardenia, Ebony Rose, Burnished Amber, and two winter editions – Frosted Fir and Winter Wonderland, both encapsulating the magic of Christmas!
My collection even encompasses a 'MANdle' with the Leather & Vetiver fragrance offering a confident, masculine redolence – a darker addition to Nostara's range. This aroma will bring a sense of drama to any space, with its deep, musky undertones and powerful presence.
About Nikki Holt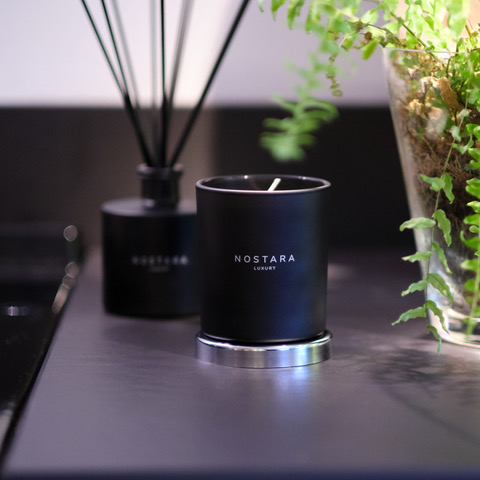 I teamed up with the award-winning perfumer, Marina Barcenilla (also local to me), to develop my perfumery skills and create a range with an emphasis on complex fragrance notes, giving a multi-dimensional olfactory experience.
I love travelling and discovering new scents along the way. When I return home, I try to recreate those fabulous scents and bring a bit of that special place back to life in Nostara's fragrances. Whether you are tempted by the zesty homage to a G&T in the sun – Lime & Juniper, or the uplifting, spa like fragrance Bergamot & Black Tea (inspired by a hotel in Hong Kong) there is something for everyone.
I am such a lover of fragrance, it has the power to evoke such wonderful memories. Creating new scents and products is one of my favourite parts of running the business. I'm so pleased to have created something unique to Nostara, and that everyone can enjoy for many years to come. I hope you enjoy them too!
Love Nikki x
___________
Nikki has kindly offered all of our members a discount code – which if you're a member and logged into the site – you can see it below.
Not already a member? You can find out more about Jo's Workout Club here.
https://jotuffrey.com/wp-content/uploads/Nostara.jpg
630
1500
[email protected]
https://jotuffrey.com/wp-content/uploads/jo-tuffrey-site-logo.png
[email protected]
2021-10-11 12:21:46
2021-10-21 12:40:58
Small business spotlight – Nostara