The easiest balance exercise to try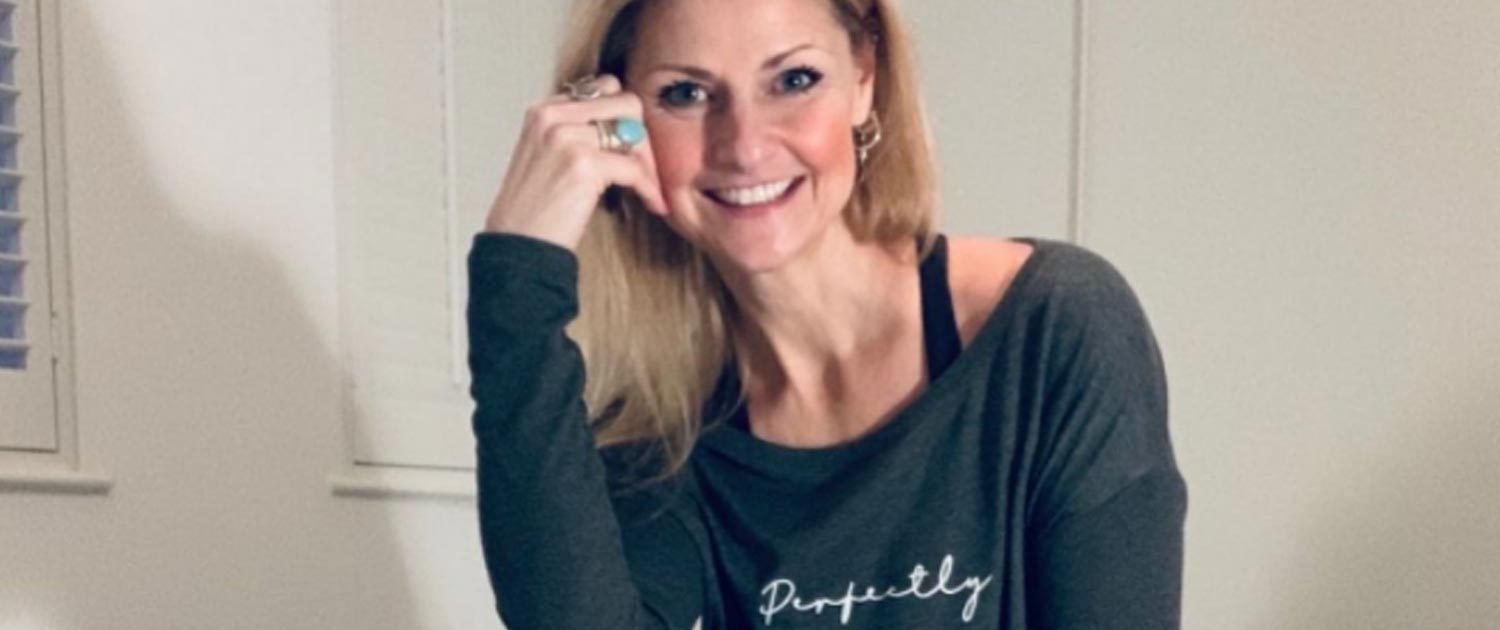 Balance is a key component of fitness, along with strength, endurance and flexibility particularly as we get older 🥰
Want to improve your balance? Try balancing on one leg when you brush your teeth.. 🦷 🪥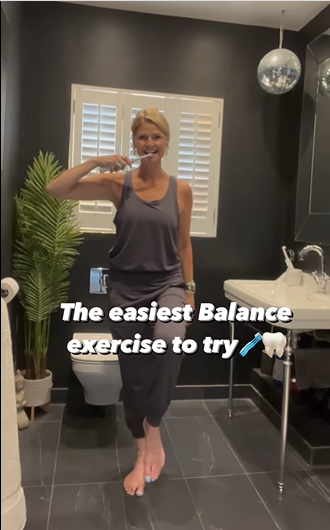 Balance is a key component of fitness, along with strength, endurance and flexibility particularly as we get older 🥰
Balance training is an excellent way to help the body recognise where it is in space and to help control movements in space. With increased proprioception the body is able to produce smooth, controlled movements with a lower risk of injury.
It is an extremely important as we get older and as we go through hormone changes to prevent falls and to improve postural stability.
Whenever I teach a balance class I know eyebrows raise as I realise it's a 'marmite' class! However, like I always say … like horrible tasting medicine we might not like taking it but we know ultimately it's good for us!
Try balancing on your right leg when you do your top set and balance on your left leg when you do your bottom set 😃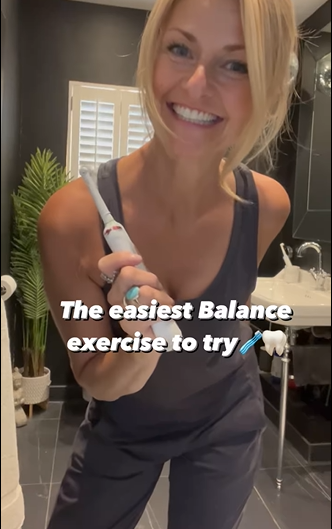 This is such a great way to challenge your balance and to put into your everyday routine 🙌
So let's get balancing 🥰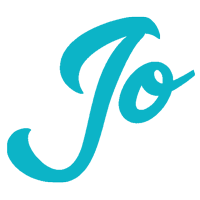 x
https://jotuffrey.com/wp-content/uploads/Jo-end-of-Tone-with-Tuffrey.jpg
630
1500
[email protected]
https://jotuffrey.com/wp-content/uploads/jo-tuffrey-site-logo.png
[email protected]
2022-06-27 15:48:51
2022-06-27 15:48:51
The easiest balance exercise to try