Hi! I'm Helen Gambarota and I am delighted to be back with Jo's Weekly Workout Family to share my love of books with you.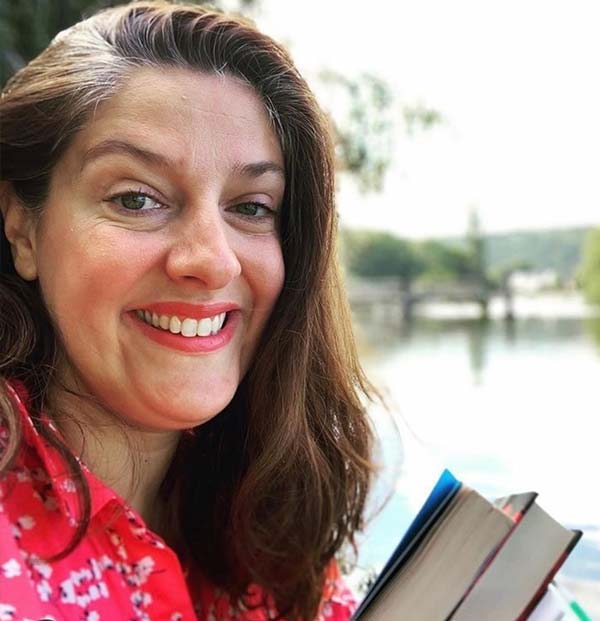 I am a total book nerd and an avid reader and a compulsive book buyer, although I do need to slow down on the book buying as there are piles of books all around the house. I started reviewing books on Instagram as @BestBookFoward almost 5 years ago and I love chatting about books and sharing my passion for reading.
Each month I bring you my recommendation of a must-read book. I read a variety of genres so it could be anything from fiction, non-fiction, romance, historical fiction or a thriller and I really hope that you'll enjoy each of them as much as I do.
If you'd like more book inspiration you can find my reviews on my Instagram account which is @BestBookForward, on Facebook or on my website bestbookforward.org
_____________
You're going to need your tissues ready this month because if you're anything like me you will cry when you read In Memoriam by Alice Winn. I read this in March and I really do think it could be my book of the year!
In Memoriam begins in 1914 where we meet to friends Henry Gaunt and Sidney Ellwood at their idyllic boarding school in the English countryside. At just seventeen the boys are to young to enlist. Gaunt is fighting his own private battle, he is secretly in love with Ellwood and is unaware that Ellwood feels the same way.
When Gaunt's German mother asks him to enlist as an officer in the British army to protect his family, he immediately agrees and tries his best to dissuade Ellwood from following him into battle to no avail. Once in the trenches, Ellwood and Gaunt find fleeting moments of solace in one another, but their friends are all dying, right in front of them, and at any moment they could be next.
This is an incredibly powerful read that I could not put down.
I loved the way Alice has told this story; cleverly changing formats from alternating timelines, letters, poetry and the newspaper clippings – I found my eyes darting around the Roll of Honours lists looking for characters names to see who had survived.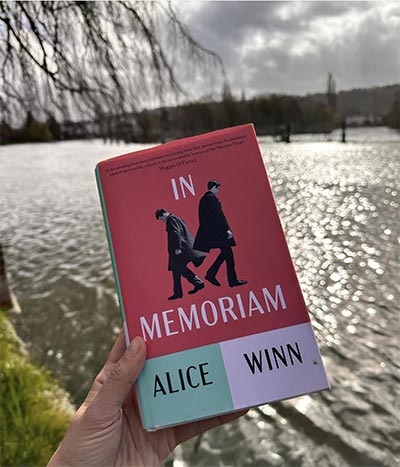 The scenes in the trenches are brutal and harrowing and I kept coming back to how young these men were – they were boys, straight out of school and straight to the front line. It is horrific and heart wrenching but so very well told.
As for Ellwood and Gaunt their love story was so beautifully told and I found it to be deeply moving. I don't want to say too much because I don't want to ruin it for you but these two will undoubtedly stay with me.
In Memoriam is an epic tale of forbidden love, friendship, war, class, loss and hope. An incredible debut, it took my breath away.
You can support Helen, by buying the book from this link: https://uk.bookshop.org/p/books/in-memoriam-alice-winn/7007787?aid=4187&ean=9780241567821
https://jotuffrey.com/wp-content/uploads/In-Memoriam-Alice-Winn-review.jpg
630
1500
[email protected]
https://jotuffrey.com/wp-content/uploads/jo-tuffrey-site-logo.png
[email protected]
2023-05-16 08:21:51
2023-05-16 08:21:51
Book review of the month – In Memoriam by Alice Winn