Hi! I'm Helen Gambarota and I am delighted to be back with Jo's Weekly Workout Family to share my love of books with you.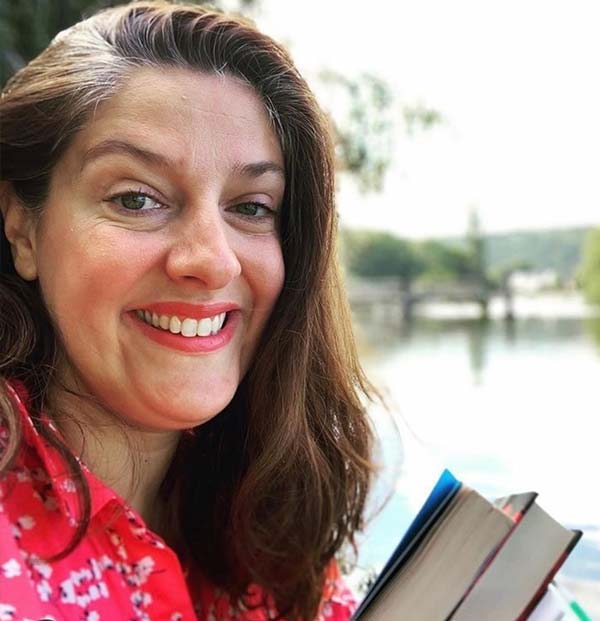 I am a total book nerd and an avid reader and a compulsive book buyer, although I do need to slow down on the book buying as there are piles of books all around the house. I started reviewing books on Instagram as @BestBookFoward almost 4 years ago and I love chatting about books and sharing my passion for reading.
Each month I bring you my recommendation of a must-read book. I read a variety of genres so it could be anything from fiction, non-fiction, romance, historical fiction or a thriller and I really hope that you'll enjoy each of them as much as I do.
If you'd like more book inspiration you can find my reviews on my Instagram account which is @BestBookForward, on Facebook or on my website bestbookforward.org
_____________
Ahh February, I love this month so much.  I always find that January is a bit of a struggle, but February to me feels like a time for fresh starts; the greyness and the dark evenings are behind us and Spring is just around the corner.  For my book choice this month I wanted to give you something really lovely and uplifting to curl up with so let me tell you a little bit about Em & Me by Beth Morrey.
Delphine Jones is a young single mum struggling to make ends meet while raising her daughter Em.  Once upon a time Delphine had big dreams; she was going to go to university, travel the world and make her mark but, well, sometimes life has other ideas.
Now, she wants more for her and for her daughter and she remembers something she has had all along; hope.  As Delphine begins to remember who she once was and what she is capable of her world opens up, offering new opportunities, adventures and even the possibility of loving again, she just needs to find away to put the past behind her.
For me when I read Em & Me it very much felt like it was the right book at the right time.
"It is so relatable, I think we all lose ourselves a little along the way and this was just the most wonderfully heartwarming story."
One of the characters that Delphine meets is Letty, she's a fabulous French woman, believe me you'll just love her.  There was one scene where she talks to Delphine about how we have to enrich your souls, which I just loved.
It was one of those moments where a work of fiction made me stop and think about what enriches my own soul and I love a book that gets you thinking.
Em & Me is a story of mothers, daughters, the power of female friendships and following your dreams and I really hope that you will love it as much as I did.
Em & Me is out now in hardback, and as a bonus book this month, if you haven't yet read Beth's debut novel Saving Missy it is now available in paperback.
___________
You can buy your copy from Amazon here, or from all good bookshops.
https://jotuffrey.com/wp-content/uploads/Em-and-Me-book-review.jpg
630
1500
[email protected]
https://jotuffrey.com/wp-content/uploads/JT-LOGO-BLUE.png
[email protected]
2022-02-03 11:00:22
2022-02-03 11:47:13
Book review of the month – Em & Me by Beth Morrey